What's up everyone. We are doing a contest with T.I. and we are giving away $1200 a day for the next 10 days. Just wanted to give you all a heads up.
https://www.allhiphop.com/ti
Khaleesi's Wedding Updated!!
MistyKnight
YtDemonSlayer
Wakanda
Members
Posts: 7,821
✭✭✭✭✭
Ok yall, I WAS going to just edit the other wedding thread, but I figured i'd help this section of the forum out because everyone & their momma know's that its DEAD. Dead, dead dead.
So here we go!
Wedding has been moved from 03/18/2017 to 03/18/2015! Yes! That's 2 months from now! That is 70 days from TODAY!
Here's the plan.
We will be doing a simple courthouse wedding in Miami Beach with a simple dinner reception.
I will be wearing this dress:
with these shoes:
And this hairchain:
Here's what it looked like on a customer who reviewed it:
Hair will be like the VS Angel "Just got out of bed/bedhead" type of look:
I WILL have 3 bridesmaids (my girlfriend's wouldn't accept no for an answer lol even thought I told them that it was a simple courthouse wedding!!!!), and we are currently discussing what they would wear... I said that the "pinkish blush" color is fabulous, so we came up with this:
(Not too crazy about the front)
(LOVE the open back design)
We plan to possibly rent a house like a home away from home for after reception... or possibly go to orlando since my sister has time shares up there.
I handmade my invitations... only made 12. I have been procrastinating and haven't mailed them out yet:
Hubby hasn't gotten his suit yet which is giving me major anxiety because he's totally last minute with everythingggg.
We still haven't ordered our wedding bands yet.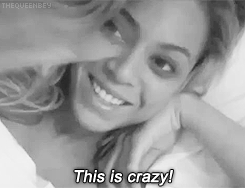 Comments