What's up everyone. We are doing a contest with T.I. and we are giving away $1200 a day for the next 10 days. Just wanted to give you all a heads up.
https://www.allhiphop.com/ti
Lil Wayne Hints 'Carter V' Will Be the Last 'Carter' Album, Says Aint No 🤬 Carter 6
MrCrookedLetter
Unless You Play Smart, Follow Your Mind Also Your Heart, The Perfect Balance
Members
Posts: 22,376
✭✭✭✭✭
We recently said that Lil Wayne has been pretty muted in his response to Young Thug's constant trolling. But that's because we hadn't seen this video of Wayne from a show in Columbus, Ohio a few days ago.
"If there were any other albums that dropped recently, tell 'em I said, 'suck my 🤬 '", Wayne told the crowd at Xclusive Nightclub in between songs.

Although he never mentioned Young Thug's name, he went on to make clear extra that he was talking about Thugger.

"Carter V coming soon. Ain't no motherfukin' such thing as Carter 6," he continued, as a gunshot effect echoed from the speaker. "And anytime ya'll book them 🤬 ass 🤬 to come up in this 🤬 , before they say one word, tell them, 'Tunechi said, "Suck my 🤬 .'

In addition to letting his feelings about Thugger known, Wayne seems to be saying that the much-delayed Carter V will be the last album in his Carter series. Granted that doesn't mean he's retiring, as the YouTube video below suggests. But it's notable nonetheless.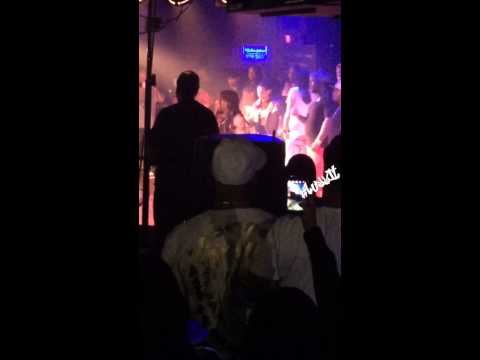 http://news.hiphopearly.com/lil-wayne-hints-carter-v-will-last-carter-album-blasting-young-thug/
Comments