What's up everyone. We are doing a contest with T.I. and we are giving away $1200 a day for the next 10 days. Just wanted to give you all a heads up.
https://www.allhiphop.com/ti
King Los Says "Lil Wayne Is The Coolest Rapper That Ever Existed"
2 letters YM FWA out now Carter 5coming soon
King Los recently made an appearance on Hot 97′s "Real Late With Peter Rosenberg" radio show to promote his brand new album, 🤬 , Money, War, available to purchase now.
At the 23:00 mark of his conversation with Rosenberg, which you can watch below, Los started to speak about Lil Wayne and what he has done for the hip-hop culture.
"Lil Wayne is the coolest rapper that ever existed. As far as success, being him, doing whatever he wants, being a rock star, being one of the illest lyricists… Wayne is sick, he is disgusting!"
Do you agree with what King Los said about Tunechi?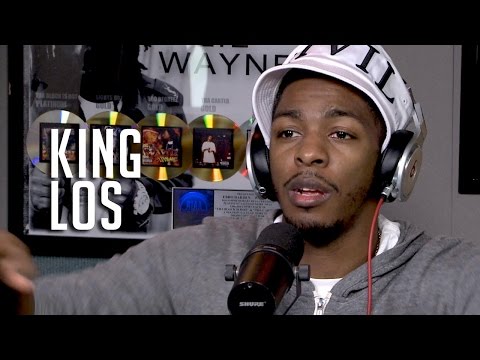 Read more at
http://www.lilwaynehq.com/2015/06/king-los-says-lil-wayne-is-the-coolest-rapper-that-ever-existed/#LY3jIaS6lUaRJ1bI.99
Comments