What's up everyone. We are doing a contest with T.I. and we are giving away $1200 a day for the next 10 days. Just wanted to give you all a heads up.
https://www.allhiphop.com/ti
GS9's P Gutta Says He's Good With 50 Cent After Online Diss
We recently reported on GS9's P Gutta telling 50 Cent to "keep my name out ya mouth, you rat b*tch," but Gutta was singing a different tune less than two days later.
After telling writing "🤬
@50Cent&quot
; on Instagram, P Gutta said that he was cool with the "Animal Ambition" rapper, but he spared no kind words for Epic label executive Sha Money. Gutta uploaded a video and claimed that "Shamoney the main p***y who started this s**t [sic]," and he then urged the record exec to free Bobby and Rowdy Rebel off of the label.
Check out what else he had to say in the above clip, gathered up by Kollege Kidd.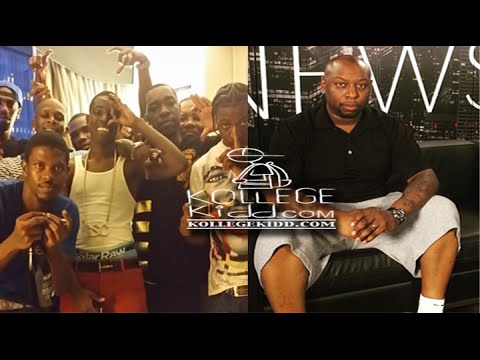 source
http://www.vladtv.com/article/213401/gs9s-p-gutta-says-hes-good-with-50-cent-after-online-diss?page=2
Comments