What's up everyone. We are doing a contest with T.I. and we are giving away $1200 a day for the next 10 days. Just wanted to give you all a heads up.
https://www.allhiphop.com/ti
Happy Birthday Gangsta Boo's Both Worlds 69
Both Worlds *69 is the second solo album by Gangsta Boo. It was produced by fellow Three 6 Mafia members, DJ Paul and Juicy J, and released in July 2001 by Loud Records under the Hypnotize Minds imprint.
The album reached number eight on the Billboard Top R&B/Hip-Hop Albums chart and number 29 on the Billboard 200.
Both Worlds *69 is supposed to represent Gangsta Boo's feminine side as well as her tough side. The music video for the album's first single, "Love Don't Live(U Abandoned Me)", was shot in Los Angeles.
This is the last album released by Gangsta Boo before finding Christianity and "being saved" in September 2001 and changing her stage name to Lady Boo, which she had already been using as a nickname. The album sold over 300,000 copies.
"Intro" – 1:05
"Hard Not 2 🤬 " (featuring DJ Paul) – 5:09
"They Don't Love Me" – 3:16
"Mask 2 My Face" (featuring Boogaloo)– 4:10
"Love Don't Live (U Abandoned Me)" – 4:29
"Can I Get Paid (Get Your Broke Ass Out) — Da Strippers' Anthem" – 4:31
"M-Town Representatives" (featuring Hypnotize Camp Posse) – 4:24
"I Thought U Knew" (featuring Crunchy Black) – 4:54
"Same Block" – 4:09
"Don't Stand So Close '2001'" (featuring Three 6 Mafia) – 4:51
"Wut U 🤬 Want" – 5:17
"Good and Hi" (featuring Juicy J) – 4:02
"Victim of Yo' Own 🤬 " – 3:37
"I Faked It Last Night" (featuring DJ Paul) – 3:42
"Chop Shop" (featuring Project Pat) – 2:07
"Your Girl's Man" – 3:49
"Outro" – 1:46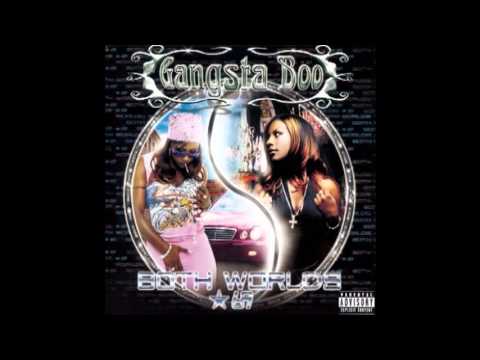 Comments