What's up everyone. We are doing a contest with T.I. and we are giving away $1200 a day for the next 10 days. Just wanted to give you all a heads up.
https://www.allhiphop.com/ti
Sony announces King of Fighters XIV for 2016
Sony has officially announced King of Fighters XIV during their presentation at Tokyo Game Show.
Seeing as only a teaser was shown, there wasn't a whole lot we could gather about the game, but we do see that the latest KOF will feature Kyo Kusanagi and Iori Yagami, and that it has adopted fully three-dimensional models.
This is a major departure from traditional KOF sprite-based models. It will be interesting to see how fans of the series react to such a change. Seeing as this is the first we've seen of the game, we keep in mind that the final product will likely be somewhat different from what we see here.
King of Fighters XIV is expected to release in Japan sometime in January of next year.
You can see a few shots from the trailer below: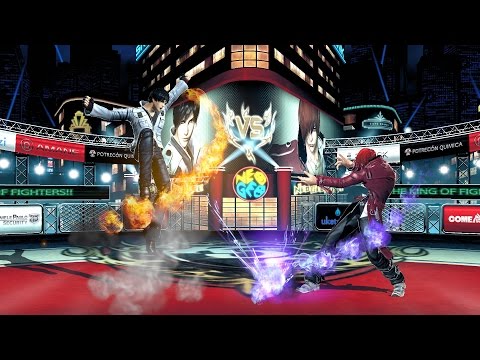 http://youtu.be/Q1anpA7ZTvQ
Comments