What's up everyone. We are doing a contest with T.I. and we are giving away $1200 a day for the next 10 days. Just wanted to give you all a heads up.
https://www.allhiphop.com/ti
SC pig flips over & then slams a young black girl in class for being "verbally disruptive"...
https://www.rawstory.com/2015/10/watch-s-carolina-cop-brutally-throws-high-school-girl-to-the-ground-for-not-leaving-class/
WATCH: S. Carolina cop brutally throws high school girl to the ground for 'not leaving class'

A Columbia, South Carolina sheriff's deputy can be seen throwing a female student to the ground in video posted online by New York Daily News writer Shaun King.

The footage shows the officer approaching the student at Spring Valley High before grabbing her and wrapping an arm around her head and neck. The student is then seen falling backwards as he flips her over in her chair, before throwing her on the floor and pinning her to the ground. A teacher can be seen standing off to the side during the incident, but does nothing.

The officer can then be heard ordering the student to put her hands behind her back. King identified the officer as Ben Fields, saying that more than a dozen students have told him that they are "scared to death" of Fields.

Richland County Sheriff Leon Lott told WIS-TV that the student was being arrested for refusing to leave class. However, he did not comment on the officer throwing her down.

A local advocacy group, the Richland Two Black Parents Association, quickly released a statement calling the officer's actions "egregious."

"Parents are heartbroken as this is just another example of the intolerance that continues to be of issue in Richland School District Two particularly with families and children of color," the statement read. "As we have stated in the past, we stand ready to work in collaboration to address these horrible acts of violence and inequities among our children".

Update:
Second angle of the video...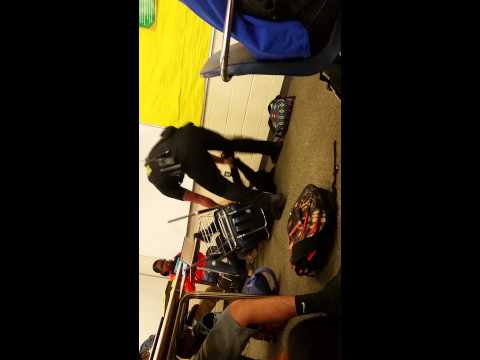 3rd angle...
Comments