What's up everyone. We are doing a contest with T.I. and we are giving away $1200 a day for the next 10 days. Just wanted to give you all a heads up.
https://www.allhiphop.com/ti
The Infiltrator Trailer

1CK1S
Members
Posts: 27,471
✭✭✭✭✭
Bryan Cranston is on a roll. He's coming hot off an Oscar nomination for "Trumbo;" he hits HBO next month in "All The Way," where he'll be reprising his Tony Award-winning role as Lyndon B. Johnson; and then he'll step into the heat of the summer with "The Infiltrator," for which its first trailer has dropped.
Directed by Brad Furman ("The Lincoln Lawyer," "Runner Runner"), the true-story drug-cartel drama finds Cranston playing a federal agent who goes undercover into Pablo Escobar's cartel. Wait, isn't this the plot of Neflix's "Narcos"? Here's the synopsis:
Based on a true story, Federal agent ROBERT "BOB" MAZUR (Bryan Cranston) goes deep undercover to infiltrate Pablo Escobar's drug trafficking scene plaguing the nation in 1986 by posing as slick, money-laundering businessman Bob Musella. Teamed with impulsive and streetwise fellow agent EMIR ABREU (John Leguizamo) and rookie agent posing as his fiancé KATHY ERTZ (Diane Kruger), Mazur befriends Escobar's top lieutenant ROBERTO ALCAINO (Benjamin Bratt). Navigating a vicious criminal network in which the slightest slip-up could cost him his life, Mazur risks it all building a case that leads to indictments of 85 drug lords and the corrupt bankers who cleaned their 🤬 money, along with the collapse of the Bank of Credit and Commerce International, one of the largest money-laundering banks in the world.
Co-starring Diane Kruger, John Leguizamo, Benjamin Bratt, Yul Vazquez, and Amy Ryan, "The Infiltrator" opens on July 15th.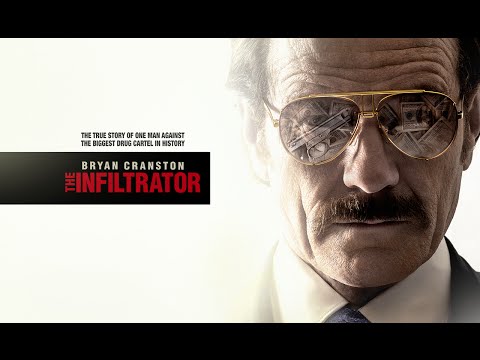 Comments