What's up everyone. We are doing a contest with T.I. and we are giving away $1200 a day for the next 10 days. Just wanted to give you all a heads up.
https://www.allhiphop.com/ti
Crazyhead - From the creator of Misfits

Exclusive: ​Watch a sneak peek of E4's new comedy-horror Crazyhead, from the creator of Misfits
Dare we say the British Buffy?
What do you get when you cross the creator of Misfits with early-twentysomethings who find themselves thrown into the role of demon hunters?
Lines like: "There's a new hell-🤬 in town, and they're 🤬 in their little demon panties."
E4's new comedy-horror series Crazyhead debuts tomorrow, and we've got two new clips from a show that's looking pleasingly like a grittier, Britier (OK, British, but you know, rhyming) Buffy the Vampire Slayer.
Downton Abbey's Cara Theobold stars as Amy, who discovers she's one of the chosen few that can see demons. The first video below shows fellow seer Raquel, played by Chewing Gum star Susan Wokoma, explaining to Amy what the hell is happening.
The other clip has Amy experiencing first-hand the problems that come with having special powers.
Explaining how he dreamed up the show, creator Howard Overman said: "I had this idea that these girls were both battling their demons in friendship and love and all the sort of messed up 🤬 you have to deal with in life, as well as actual demons.
"It's as much about their friendship as the horror genre elements, about two slightly lost girls who find each other."
The six-part series also stars Riann Steele (In the Flesh), Lewis Reeves (Unforgotten), Arinze Kene (Youngers) and Tony Curran (Sons of Anarchy).
It will debut on E4 this Wednesday, October 19 at 9pm, and will be available on Netflix globally after that.
We previously premiered the trailer for Crazyhead, which you can watch below: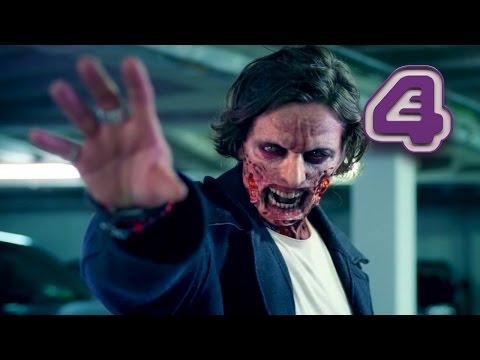 http://www.digitalspy.com/tv/news/a811466/sneak-peek-e4s-comedy-horror-crazyhead-from-the-creator-of-misfits/
Comments